JOAO SELVA returns with a second album, a true hymn to creoleness and tropicalism, embued with avors of funk, jazz and disco. An exhuberant travelogue diary featuring some shiny souls such as the sprightly Flavia Coelho and the multi- instrumentalist producer Patchworks (Voilaaa, The Dynamics, David Walters, Mr President, Taggy Matcher). Cast off on a thrilling musical cruise with this Brazilian nomadic spirit, sailing freely on the mythical Black Atlantic.
Nouveauté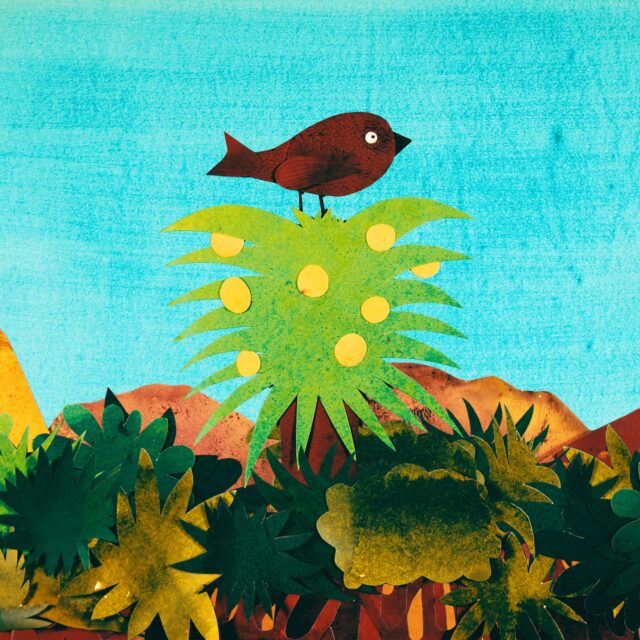 Passarinho
Paru le 9 December 2022
Brazilian singer and songwriter releases a new album of exuberant and vintage tropical pop music.Somewhere, we get back to the carioca João Selva where we left him: sailing on the mythical Black Atlantic to create exhilarat- ing music whose vibrations invite us to Rio, the Brazilian Northeast, the Caribbean, Cape Verde or even Angola. His latest al- bum, "Navegar" (2021), acclaimed by crit- ics, is an invigorating dance and dream machine that updates the tropicalist revolution of the 70s by offering a turbulent mix of samba, soul, jazz and funk.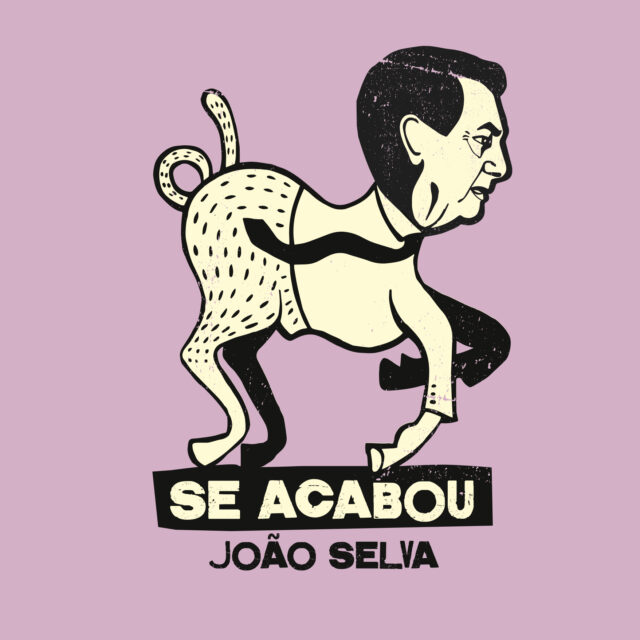 Se Acabou
Paru le 22 July 2022
Inspired by the protest songs of the sixties and the orchestral universe of circus music, songwriter Joao Selva is releasing a mini album in the form of a pamphlet aimed at the current Brazilian president. The 4 original tracks intend to address lightness and benevolence to the debate that is shaking Brazilian society in this year of presidential elections. Expect some catchy choruses to sing along or to chant in demonstrations, whatever the form, the main thing being to definitively turn this sad page in the history of Brazil.
Produced by Patchworks, the album opens with the rock song Bozo Vaza ("get out Bolsonaro") and continues with the carnival march Se Acabou ("it's over") where fantastic animals celebrate the fall of the "captain". A song that comes with a banger version remixed by Sao Paulo's producer Pedro Bertho (Furie, Cracki Records). The falsely naive ballad Na Prisão closes the album not without humour with a dreamy and psychedelic air, imagining the current president in prison with finally time to think.
Worthy heir to the great names of Brazilian music, the carioca João Selva distills a danceable and vintage tropical pop, which elegantly brings together the frenzy of Brazilian rhythms with the energy of funk and soul. His second album, Navegar – released in April 2021, is an ode to creoleness and tolerance driven by an unstoppable groove that is making waves worldwide. After remarkable concerts in France, Germany, Netherlands, Switzerland and Monaco, as well as appearances in many medias (Le Monde, Culture Box, M6, France3, FIP, BBC, Worlwide FM…), he is currently on tour with its live band.