In 2017, the label was awarded the FRENCH VIP prize supported by SACEM, BUREAU EXPORT, FCM.Underdog Records, a firm's human scale, open to big challenges.
Découverte du catalogue du label Underdog avec French VIP
L'opération French VIP (Vanguard of Independent Publishers) initiée par la Sacem avec le Midem, le Bureau Export, la Csdem et le FCM, accompagne et valorise lors de grands rendez-vous musicaux (salons, festivals) le travail de jeunes éditeurs indépendants.
Distribution
world digital : Believe
world vinyl : Pusher Distribution
France : Differ-ant / Big Wax
Switzerland : Disques Office
Italy : Goodfellas
Benelux : Clearspot
Uk : Srd
Germany : Broken Silence
Korea : Musicaroma
Usa : Fatbeats
Awards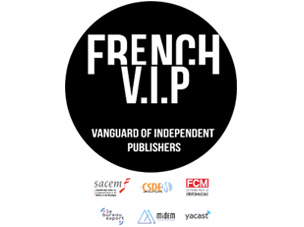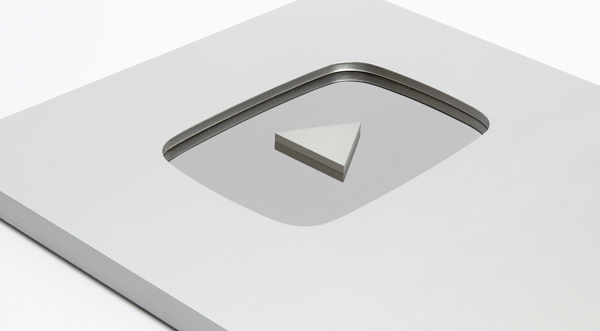 Founder
Maxime Peron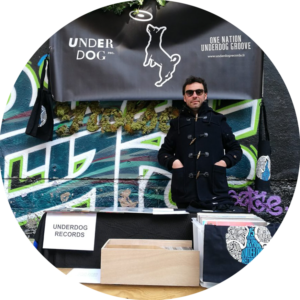 Maxime Péron created UNDERDOG RECORDS in 2004 with his partner Laurent Loudier.
A graduate in Art and Commerce, he started working in tourism, travelled, and then joined a prestigious contemporary art gallery in Paris.
Very soon the music caught up with him and he joined the distributor and label MELODIE, founded by Gilbert Castro, the great producer of "Sono Mondial" and creator of the prestigious label Celluloid.
He learned the trade of promotion, but also distribution. As CDs lost popularity and digital music became dominant, MELODIE closed and became RUE STENDHAL, new distributor in France. He pursued his apprenticeship while developing projects on Underdog Records, spearheaded by Flox, Fanga, Tribeqa.
Soon he felt the desire for independence, joined Underdog Records full-time, and simultaneously created the publishing company Mosame, which quickly took off. He then worked on film projects (Pathé, Lions Gate) and commercials (McDonalds, Ford, Mini, Citroën …). In 2016, the company was given an award by performing rights organization SACEM and was awarded the FRENCH VIP prize. He has not stopped since, and continues to find and develop new projects.