Parson Jones is a tree. No joke: in the American duo, neither member is named Parson or Jones. One, singer, is Joshua Hollenstein. The other, multi-instrumentalist and producer, is Kerry Fogarty. So Parson Jones is a tree. "A giant redwood that we spotted near us at Armstrong Woods in northern California." He has the right to his own plaque. And to his name. Parson Jones is 1,300 years old. He deserved this special treatment. "Sometimes people call us Parson & Jones, they want to know who Parson is, who Jones is," Kerry laughs.
In 2014, on a first single for the French label Underdog Records , the duo was singing strange rhymes, where there was talk of memories of the future. And it is precisely here, between yesterday and tomorrow, in an agitated present, that the two Californians had settled, the time of a remarkable Make and Model.
One could hear, played effortlessly, without flickering, a mixture of soul and psychedelic pop, a meeting between OutKast and Grizzly Bear, groovy and hippie: we could only leave happy.
The band, which has known each other since the end of adolescence, has indeed listened to a lot of music. And chose to travel with all of their luggage, as claimed by Kerry Fogarty. "I grabbed my first guitar at age 13, I was an awkward kid, it was the only way to get girls to notice me! I learned quick- soon I wanted to play everything by Nirvana, then all Led Zeppelin, then Al Green and Curtis Mayfield, then hip-hop …  then I discovered the producers, their fundamental contribution to music. The technique obsesses me. Since then, I haven't left my home studio! I have hundreds of songs under construction. Even if there are dangers: for example, it seems like we'd need twenty people on stage to perfectly adapt our new album! In everyday life, I sterilize medical equipment. It finances my music … Again, I live in the laboratory! The studio is my cocoon, a place where I feel good, safe. "
Nouveauté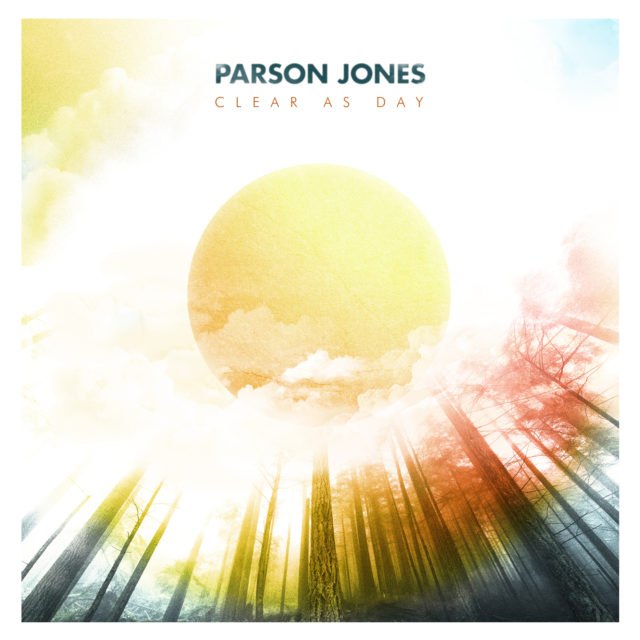 Clear As Day
Paru le 30 October 2019
Without demonstration of style, Parson Jones thus envisages all the music which make the buttocks dance and the brain meditate. Often in the same song, the temperatures play yo-yo, but it is the beneficence, the generosity, the nonchalance of the melodies that have the last word. It does not matter if the dressing is funk, rock, pop, soul, psychedelic, if the tone is euphoric or melancholic: it's the great and beautiful score of timeless pop-music played by Parson Jones. Eyelids closed, eyes turned in and looking cool. Once again, lives were saved by a Walkman. "When I was a kid, my parents had Beatles tapes. I listened to them nonstop. It was the beginning of my obsession with music. Of my quest. If it were up to me, I would only do that: listen and create music. When I discover a new song that obsesses me, I become a child again."
Flat Eath Them feat Just Jack