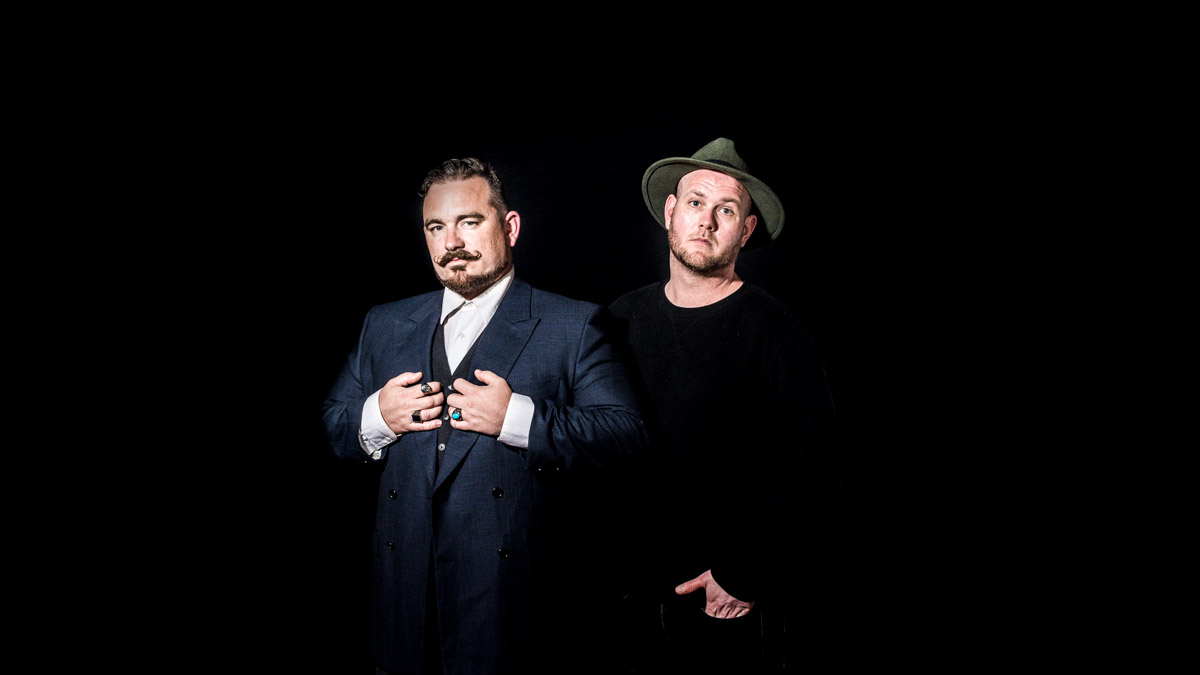 Biographie
Otis Stacks. Trois syllabes. Un prénom et un nom qui renvoient à un chanteur devenu mythe ainsi qu'au label de Memphis qui lui assura de grandes heures. A lui en particulier, à la soul en général.
Derrière ce patronyme qui sonne familier, Elias Wallace et Justmike, deux hommes réunis pour n'en former qu'un seul : Otis Stacks. Soit la version optimisée d'un travail commencé bien en amont. Quand Justmike officiait à la production hip hop des danois Dafuniks et décidait de contacter Elias après avoir découvert sa voix sur le titre d'un ami. D'abord pour lui faire poser un refrain. Puis un couplet. Puis par lui donner les commandes complètes d'All I Want, titre avec lequel Dafuniks allaient s'ouvrir les ondes et les portes de l'Europe. Faisant d'Elias un membre du groupe après qu'il ait englouti kilomètres, océan et mer séparant sa Californie du Danemark.
Inspiré par la voix et la présence d'Elias à mesure que s'égrenaient dates et scènes, Justmike a alors commencé à imaginer puis construire une collaboration en binôme. Premier résultat concret de leur entente, le titre Fashion Drunk infiltrera les playlists de Nova ou de FIP quand le clip atteindra huit millions de vues.
Une connivence devenue évidence, aujourd'hui prolongée sur le format d'un album, lui aussi nommé Fashion Drunk, et dont la sortie sur Underdog Records, complète l'axe musical Californie – Danemark avec un passage par la France.
Une fusion artistique, où Justmilke a branché instruments et machines pour ses compositions, laissant Elias assurer textes et interprétation. Où la soul s'imprime en fil directeur dans un composite organique et numérique. Dans une production éthérée et aérienne qui perche ses arrangements dans les airs du mix ou les enfouie dans ses soubassements, laissant l'electro se répandre sur un groove poinçonné de touches noires et blanches. Chaque élément intervenant avec discrétion pour laisser les histoires d'Elias se raconter avec élégance et raffinement. Des histoires d'amour contrariées, déçues ou avortées. De cet amour qu'on ne possède jamais vraiment, même si on prétend nous l'avoir donné.

---
Otis Stacks. Three syllables. A name and a first name that recall a mythical singer as much as the Memphis music label that got him to it's days of glory. A name that evokes him in particular and soul music in general.
Behind a name that sounds familiar are Elias Wallace and Justmike, two men united to become one: Otis Stacks. In truth, the optimized version of a work started long ago, when Justmike was producing the Danish hip-hop sound of Dafuniks and decided to get in touch with Elias after hearing his voice on a friend's tune. He first wanted him to lay his voice on a chorus, then a verse, and ended letting him take over the lyrics of All I Want, the song that would later bring Dafuniks on air and around Europe. After traveling miles and miles across the ocean and the seas separating California from Denmark, Elias undeniably became a member of the group.As gigs went on, stages after stages, Justmike got inspired by Elias's voice and presence. Thus, the idea of a duo collaboration between the to men geminated and grew in his mind. As the evidence of their getting along, Fashion Drunk became the first tune to infiltrate Nova and Fip radio playlists, as its music video reached 8 million views.
This now obvious complicity as extended in the form of an album, also called Fashion Drunk, released by Underdogs Records. With this French stopover, the line between California and Denmark is now completed.
The result is an artistic fusion in which Justmike has plugged his instruments to the machines he uses to compose, letting Elias in charge of the lyrics and singing. Here, the soul music is printed as a guideline in an organic and digital composite matter. In an ethereal and aerial production that perches its arrangements in the air of the mix or buries them in its bases, letting electro music spread on a groove punched with black and white keys. Each element intervenes with discretion to let Elias stories be related with elegance. Frustrated, disappointed or aborted love stories. This love that we never really have, even when one claims to have given it to us