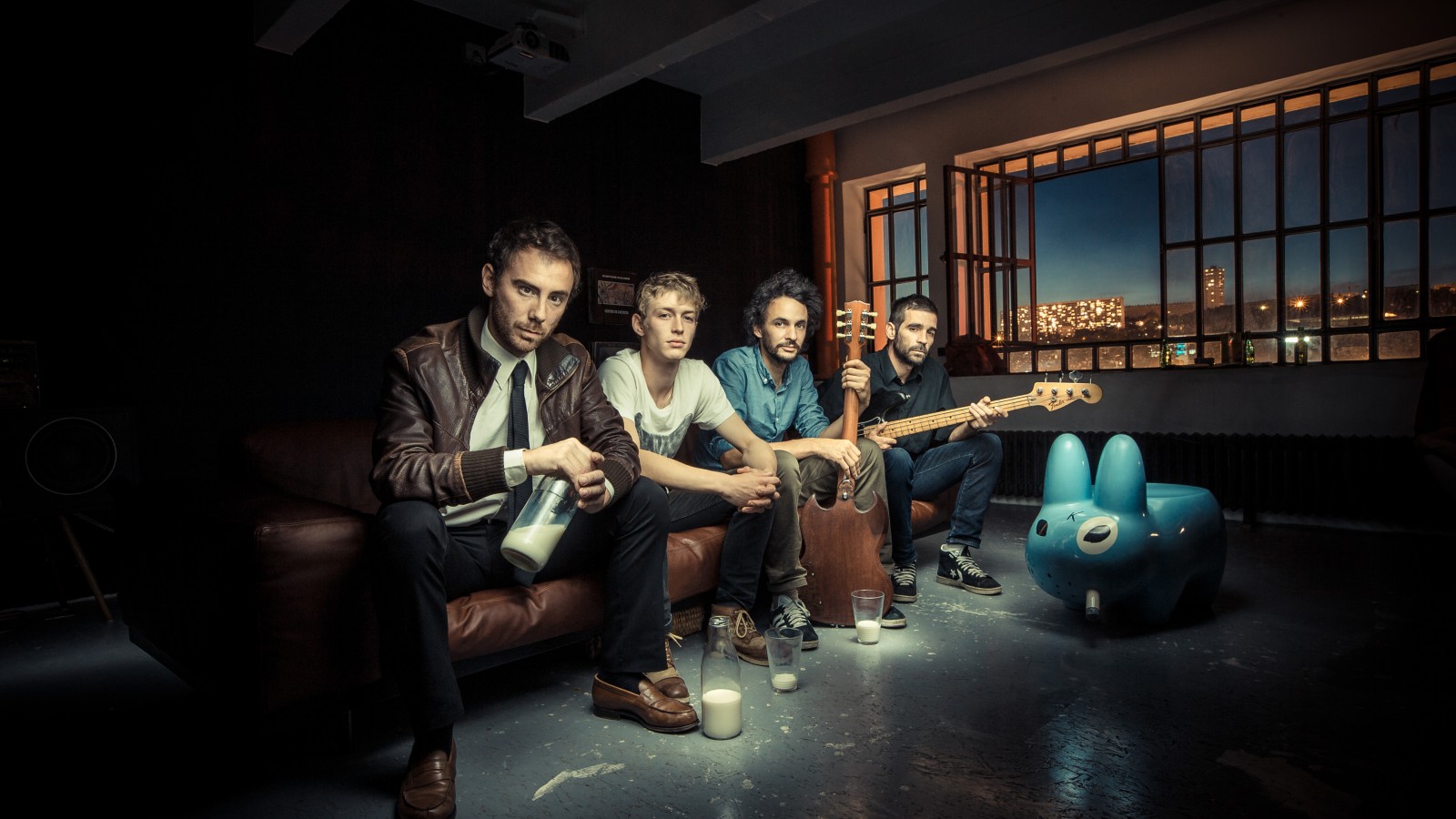 Biographie
Amateurs de HipHop et de Soul vous n'avez plus à rougir du made in France !
Après un premier album, Treat Me Right, empreint de sonorités soul classique et salué par les médias de part le monde *, John Milk revient avec Paris Show Some Love, nouvel opus R&B moderne aux textes engagés.Osant la synthèse de JayDilla et de Prince, John Milk impose son authenticité et sa singularité avec un album ambitieux totalement auto-produit où les sonorités vintage des enregistrements à bande rencontrent la musique électronique la plus moderne.Fort de son expérience en tant qu'ex patron de label (Ka Records) et de ses collaborations avec plusieurs labels soul parisiens (Heavenly Sweetness, Favortie Recording) John Milk a souhaité une synthèse des méthodes d'enregistrement les plus diverses , usant d'un enregistrement live sur un Tascam 8 pistes analogiques, invoquant la chaleur des bandes à l'ancienne, introduisant le beatmaking et la culture hip-hop grâce à de nombreuses machines, telles que les boîtes à rythmes, Mogg, synthétiseurs, samplers … un patchwork musical, une mosaïque de sons ouverte aux expérimentations.
Les paroles sont quant à elles écrites dans un second temps, une fois l'énergie musicale des morceaux délivrée.Un travail d'orfèvre, de sculptures sonores ou les textes les plus engagés et les plus profonds viennent se greffer à des mélodies entêtantes.Paris Show Some love est un album à messages, un album conscient.Pour son auteur, la période de création a été fortement marquée par les tragiques attaques terroristes qu'a subies Paris, sa ville.Le titre « Paris Show Some Love » est d'ailleurs un hommage vibrant, un message poignant, dédié aux victimes de la terrible soirée du 13 novembre 2015.Sur cet album, John Milk offre une réflexion personnelle et intime sur la capacité de chacun à créer sa propre voie, et s'interroge sur la capacité de chaque être humain à faire bouger les lignes dans cette période ou la création, la modernité sont la meilleure réponse à l'obscurantisme.Inspiré par la scène rap et soul US actuelle de TDE à MELLOWMUSIC, en passant par STONETHROW, de The Internet à Anderson Paak, Childish Cambino, John Milk propose un album ambitieux où à la manière des grands maîtres de la peinture, il délaisse le classicisme de la soul vintage pour nourrir une nouvelle voie, la sienne, celle de la synthèse et de l'expression libre qui fait de Paris Show Some Love un album rare dans le paysage de la scène soul hexagonale et européenne.
John Milk un espoir confirmé qui porte bien haut les couleurs du groove sans frontière !
---
After being compared with Mayer Hawthorne on his first world acclaimed* classic soul album, Treat Me Right, John Milk is back with Paris Show Some Love a piece of modern and engaged R&B.
Synthesis between JayDilla and Prince,John Milk delivers a genuine and solid recording based on real to real tape machines and electronic sounds.Previously working as artistic director of his own record label (Ka Records) and collaborating as a singer with Mr President and Blundetto (Heavenly Sweetness, Favortie Recording) John Milk is now on a new vibe, merging all kind of recording processes, live recordings on reel to reel 8 tracks Tascam, introduicing beatmaking and hip-hop culture with numerous machines, samplers and keys … a musical patchwork which has been open to all kinds of experimentations.
Songs where composed on top of instrumentals. The creative process is about delivering the right energy once the music transmits the appropriate atmosphere.
All songs are focus on having catchy hooks as much as conscious lyrics.Paris Show Some love is a message album. Creating music in the city of love during one of the most violent year for a longtime…this contradiction has been the fuel to his creativity. The song « Paris Show Some Love » is specialy dedicated to the tragic night of november 13th 2015.John Milk offers a personnal reflexion on our capacity to find our way and moves beyond the lines and create.
Inspired by the US Hip-Hop and Soul scene like TDE, MELLOWMUSIC, STONETHROW, The Internet, Anderson Paak or Childish Cambino, John Milk proposes an ambitious album, developing his own style out of all restricted musical codes and musical families. Without any doubts, Paris Show Some Love is a rare album on the French and European soul scene.
HipHop and Soul headz gonna love the frenchy!